Canada West Plumbing and Heating LTD is full service plumbing company serving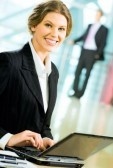 Vancouver and Lower Mainland area and specializing in commercial and residential installations
of plumbing, gas and heating systems.
We are also fully licensed, insured and WSB compliant for your protection. With competitive pricing and great workmanship we are happy to provide an excellent service for all your commercial and residential plumbing needs.
All our employees are highly skilled and licensed professionals who can handle any plumbing,gas or heating jobs ranging from routine tasks to major installations and repairs. They are also keeping up-to-date with the latest technologies, equipment and skills

needed to offer the best service to our customers.
We offer one hour emergency response for our customers throughout Lower Mainland and the

surrounding areas and for non-emergency work; appointments round the clock can be made to
suit your availability.
We have available a 24 Hours 7 days a week Emergency Service.
Our emergency line (604) 720-4817